There's more!
We have also included a wide range of other services to make your online experience faster, safer, and more cost-efficient. By joining us, you're not just upgrading your connectivity—you're joining a global movement for internet access.
Explore our additional services below and be part of something bigger.
WiFi Map
Connect to our expansive network of over 20 million global WiFi hotspots for completely free Internet access!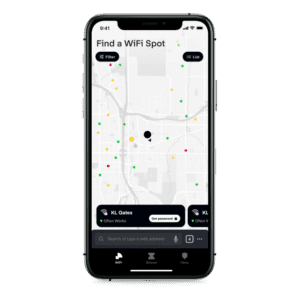 Cloud Storage
Manage and share files effortlessly with our robust cloud storage, part of our comprehensive internet solution through a separate brand:
degoo.com
.
VPN
Browse securely and privately using our top-tier VPN service on Android.
Data-Saving Browser
Browse faster and save data with Instabridge's optimized browser. On average our browser compresses the data 10x compared to Chrome and Firefox!